To submit and track your project online  

This investor-dedicated portal offers you an array of services enabling you to check and track the progress of your investment process, in full transparency and respect of legal timeline.
This portal also helps you find out investment procedures and incentives as well as access necessary certificates and authorizations.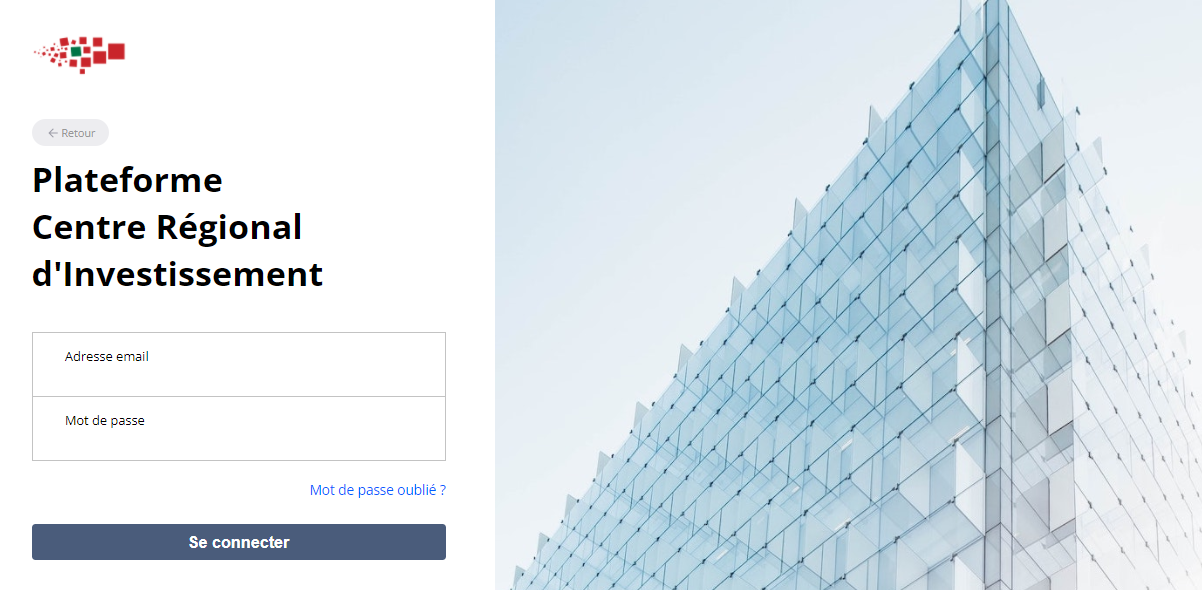 The Casablanca-Settat RIC supports you throughout your project thanks to this online appointment platform.
An end-to-end customized support will be provided by our advisors to investors and entrepreneurs. 
Our services range from administrative support to project development, through information about funding options, investment opportunities in the region and real property offers.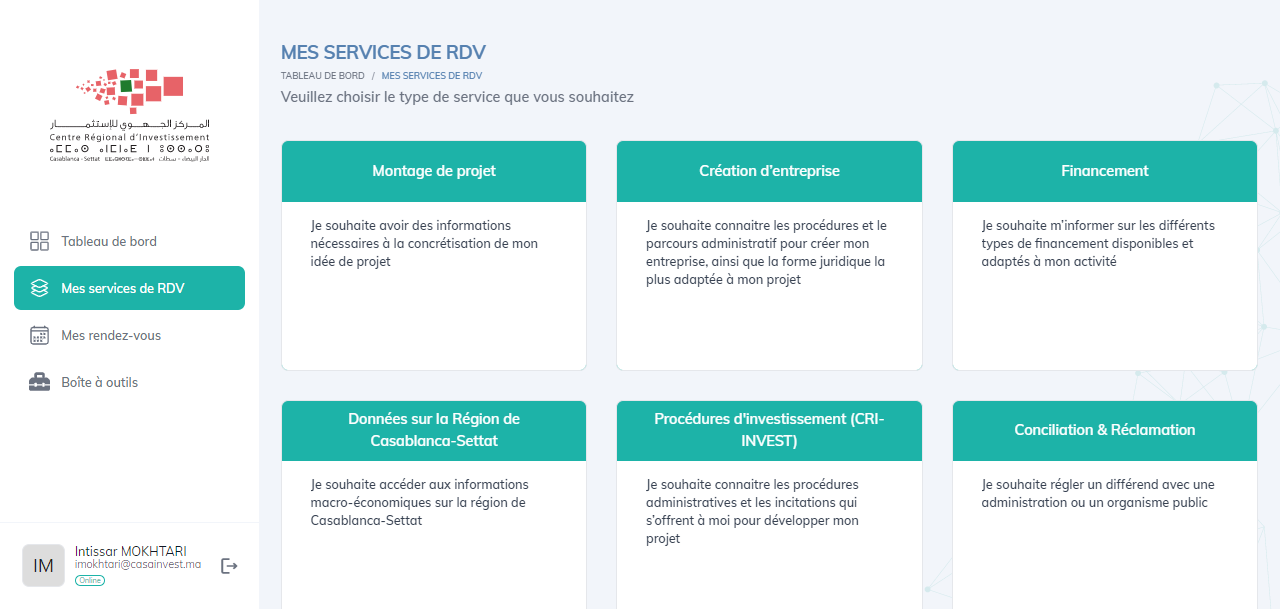 Appointment Desk

In order to submit your Business Creation File, please complete the following form and attach it to your application
To book an appointment to submit your Business Creation File, please proceed to an online subscription in this platform designed for this purpose.

Placing the user satisfaction at the core of our concerns, the CRI Casablanca-Settat has developed a specialized digital platform called "E-Réclamation" for streamlined complaint management.
Through this platform, you can conveniently submit your complaints and track their progress in real-time. Furthermore, it offers direct access to our advisors who are readily available to provide you with all the necessary support and assistance.

Discover E-Event, the platform designed to streamline your access and registration for events organized by CRI Casablanca-Settat.
Thanks to our platform, you can easily confirm your attendance, access all relevant information, and obtain your personalized badge.
Thanks to CRI-Account, the Casablanca-Settat RIC offers you a single authentication to access all online services.
Advantages
Single and Secured Access

Single Password for all Portals

 

Optimized User Experience

Time Saving